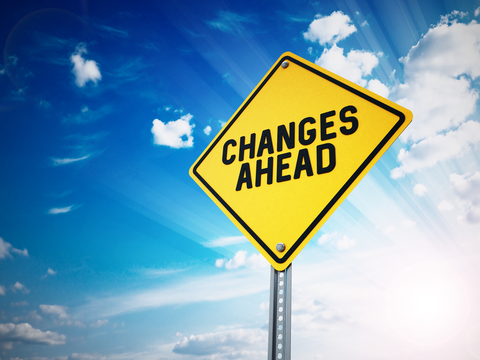 Employers Want Medicare Fee Schedules – Physicians Want More Freedom
It is an age-old battle: labor versus employers.
This time, the battle involves one middle man: Medicare fee schedules.
In Wisconsin, the Wisconsin Workers' Compensation Advisory Council proposed an adoption of Medicare-based fee schedules for employees. Note that Wisconsin is one of the seven states that have no regulation over physician or professional medical fees.
The proposal in Wisconsin requests employer-directed care instead of the state-wide allowance of injured workers to pick providers themselves. The state's Medical Society disagrees.
Why the Disagreement Over Workers' Comp Fee Schedules?
The system as it is now is operating fine, per the Medical Society.
Wisconsin on average has a cost of $19,503 per claim, which is 60% more than the typical state and one of the most expensive in the country. However, the Wisconsin Medical Society claims that the cost per claim is lower in their state than others because fewer workers take extended time off work and their indemnity payments are lower.
Other states compared side-by-side to the Wisconsin averages included states like Iowa, Virginia, California, Michigan, and Texas.
How the System Works in Wisconsin Now
Under the current workers' comp system in the state, a provider submits his or her bill for services. Insurers have the right to determine if the charges are excessive, then they reserve their right to challenge such services using the state's mean medical prices.
When a charge differs by 1.2% on average or higher, then the price of the service drops to the median rate.
Most States Require Price Controls for Injured Workers to Providers
43 states and the District of Columbia all require fee schedules for workers' compensation. Most tie these costs directly to the Medicare relative value scale, per WCRI.
Does Virginia Have Price Controls for Workers Comp?
Originally, Virginia was a state without medical fee schedules for workers' comp, but now there is a proposal for these fees and the fees go into effect for all services rendered on or after January 1, 2018.
Who Wins with a Fee Schedule?
While physicians and medical groups highly oppose the use of a Medicare-based fee schedule, insurers support it. Insurers deal with increasing costs for medical services year-round, but in states that have no fee schedule for such services, the act of back and forth negotiating is costly.
The side taking on most of the costs is the insurers, though the physicians disagree.
Physicians feel that a fee schedule limits their ability to provide necessary treatments to their patients. Insurers believe that higher medical costs demand a fee schedule.
For now, the physicians and insurers in Wisconsin must wait to see what happens with the proposed bill.
Limitations Imposed on Physicians from Fee Schedule to Consider
A fee schedule compensates at Medicare-like rates for all services.
Physicians would be required to seek pre-authorization from insurers before giving injured workers treatment.
Businesses can select a panel of physicians that the employee must use.
The limitations of the proposal in Wisconsin are nothing new, and many states are veering toward similar fee schedules. While the decision in the state will not directly affect Virginia, it is important for insurers and medical providers alike to understand the fundamental differences that influence other states and speak with a consultant, like those at Comp Recovery, Inc. to understand them.